9Marks Conference on Biblical Theology
A 2-day academic conference focused on the topic of Biblical Theology
9Marks Conference at Midwestern is a 2-day academic conference focused on the topic of Biblical Theology. Speakers include Jason Allen, Jonathan Leeman, Ligon Duncan, Trip Lee, Zach Schlegel, and Owen Strachan.
Jason K. Allen
Jason K. Allen serves as the President of Midwestern Seminary in Kansas City, MO.
Trip Lee
Trip Lee is a hip-hop artist, author, and pastor.
Jonathan Leeman
Jonathan Leeman is the editorial director for 9Marks.
Zach Schlegel
Zach Schlegel is the Senior Pastor at First Baptist Church Upper Marlboro.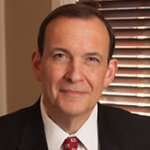 Ligon Duncan
Ligon Duncan is the chancellor and CEO of Reformed Theological Seminary.
Owen Strachan
Owen Strachan is Associate Professor of Christian Theology, and Director of the Center for Public Theology at Midwestern Seminary.