9Marks Conference on Biblical Theology
A 2-day academic conference focused on the topic of Biblical Theology
9Marks Conference at Midwestern is a 2-day academic conference focused on the topic of Biblical Theology. Speakers include Jason Allen, Jonathan Leeman, Ligon Duncan, Trip Lee, Zach Schlegel, and Owen Strachan.
Jason K. Allen
Jason K. Allen serves as the President of Midwestern Seminary in Kansas City, MO.
Trip Lee
Trip Lee is a hip-hop artist, author, and pastor.
Jonathan Leeman
Jonathan Leeman is the editorial director for 9Marks.
Zach Schlegel
Zach Schlegel is the Senior Pastor at First Baptist Church Upper Marlboro.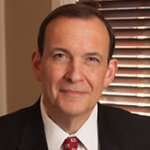 Ligon Duncan
Ligon Duncan is the chancellor and CEO of Reformed Theological Seminary.
Owen Strachan
Owen Strachan is Associate Professor of Christian Theology, and Director of the Center for Public Theology at Midwestern Seminary.
Tuesday, Feb. 12
---
8:00am – Registration
9:30am – Welcome and Introductions (for chapel)
10:00am – Session 1
10:50am – Dismiss from chapel
11:00am – Panel Discussion 1
11:20am – Break
11:30am – Session 2
12:30pm – Lunch Break
---
2:45pm – Panel Discussion 2
3:15pm – Break
3:30pm – Session 3
4:30pm – Panel Discussion 3
5:00pm – Dinner Break (until 7pm)
7:00pm – Session 4
8:00pm – Panel Discussion 4
8:45pm – Dismiss for evening
Wednesday, Feb. 13
---
8:00am – Doors open
8:30am – Session 5
9:30am – Panel Discussion and Closing Announcements
9:45am – Break
10:00am – Session 6 (welcome to chapel)
11:00am – Conclude conference
Need help with Lodging?
No problem!
Here are some great options! We have partnered with Fairfield Inn and the Courtyard Marriott to offer you a great deal.
Fairfield Inn & Suites Kansas City Airport
$90 per night
Group Discount Codes:
Double Queen Room: nmcnmca
King Room: nmcnmcb
Jan. 21, 2019 is the last day to book for discount
Fairfield Inn & Suites is located 2 miles west of the MCI airport.
More Information
Marriott KC at Briarcliff
Mention Midwestern Seminary when booking your room to receive a discount.